About Thrive Chiropractic and Wellness
What Makes Us Different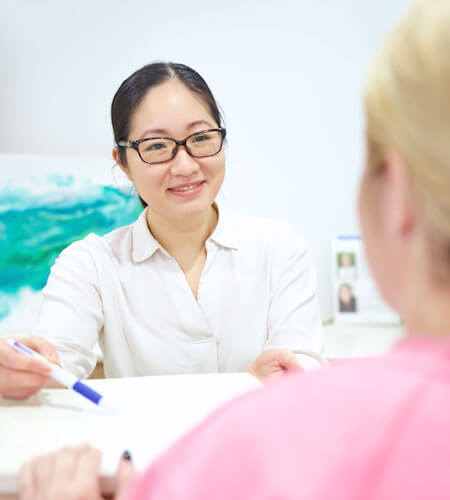 At Thrive Chiropractic and Wellness, we are committed to providing patient-centred care to achieve the best possible outcome. We offer a natural and holistic approach and often collaborate with your existing healthcare team. Every session here is thirty minutes—we don't rush people through! Instead, we take the time to listen to your concerns, answer all your questions and provide you with customised care as well as management strategies you can use on your own.
We also monitor your progress to ensure that your spinal health and nervous system function are improving. When your initial symptoms have subsided, we will schedule you for a progress exam so you can see how much your spine and nervous system have improved.
We offer massage therapy, dry needling and cupping, in addition to chiropractic care, to provide a comprehensive approach to healing.
Meet Dr Danie Tran

Our History
After completing her Bachelor of Health Sciences and Master of Clinical Chiropractic at Royal Melbourne Institute of Technology, Chiropractor Dr Danie Tran worked in private practice and many medical centres in Melbourne. She opened Thrive Chiropractic and Wellness in 2017, creating a boutique practice to provide patients with a warm, non-clinical atmosphere in which to heal. We've just completed a renovation of the space to make it larger and more inviting.
Making Care Accessible to All
Hoppers Crossing is a diverse area, and our goal is to provide the best chiropractic care and massage therapy to patients of all ages and all walks of life. We are open late every evening to accommodate patients' work schedules. We are also open until 7 pm on Saturdays. Our competitive pricing makes getting the care you need affordable.
Whether you want symptom relief, corrective care or wellness care, we will design a care plan specifically to help you achieve your goals.

About Thrive Chiropractic and Wellness | (03) 8087 0555