Sacro Occipital Technique in Hoppers Crossing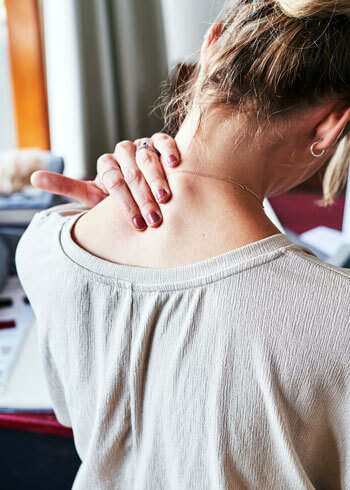 At Thrive Chiropractic and Wellness, we offer Sacro Occipital Technique (SOT) as one of our adjusting techniques. We tailor care specifically to each patient's needs and comfort level. SOT is a gentle approach that can provide relief and results for people with a sway back or anyone with significant pressure on their lower back. It's also an excellent option for patients who don't like or can't tolerate traditional manual adjustments.
As a specialised and gentle method, SOT focuses on the relationship between the sacrum (base of the spine) and the occiput (base of the skull)—and their ability to facilitate the movement of cerebrospinal fluid (CSF) to the brain and throughout the nervous system.
SOT also recognizes the essential role of normal cranial function in health and disease, and therefore addresses cranial and structural issues within the adjustment. SOT consists of a three-category system that is used to evaluate, diagnose and address dysfunction within the body. This method uses biomechanical blocks to remove stress and pressure from the body.
New Patients


Sacro Occipital Technique Hoppers Crossing VIC | (03) 8087 0555